Print & Media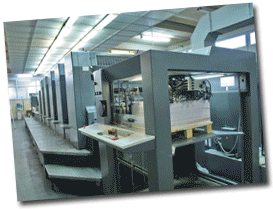 Offset printing, digital printing, textile printing & Co
No matter what medium you want to have printed, we are your reliable print agency with sharp prices. Thanks to our strong network we can offer you all the print versions of manufacturer's prices.

Due to our high-volume, we are more favorable in 99% of cases, than our competitors. One is even a 100% clear to our service, quality and accuracy of our time is simply unbeatable.

It does not matter whether you are traditional print media (flyers, folders, business cards, posters, letterheads, brochures, booklets, sticky notes, notepads, envelopes), textile printing, embroidery, digital printing (labels, plots, banners, labels), advertising (printed lighters , pens, key rings), advertising systems (roll-ups, media-Walls, promotional counters, require beach flags, signs) or the related media design.


Make the most contact with us and get free advice from our professional team or visit our shop.


Service-Hotline + 49 (0) 2166 - 13 99 54